During your visit
Lodgings
For more information, visit Conference > Registration & Hotel > Hotel Information .
Getting Around
Ottawa's downtown is walkable and linked with nature via the National Capital Pathways. Most key sites can be accessed through public transit, via regional service provider OC Transpo's fully grade-separated light rail system (O-Train Line 1). Stops run underground through the downtown core and connect to a frequent bus network which generally runs with headways of 15 minutes or less. To pay your fare, obtain and load a PRESTO card using any fare kiosk (one may be found in the arrivals mezzanine of Ottawa International Airport). For more information and to plan your trip, use Google Maps, the Transit app, or OC Transpo's trip planner at https://plan.octranspo.com/plan.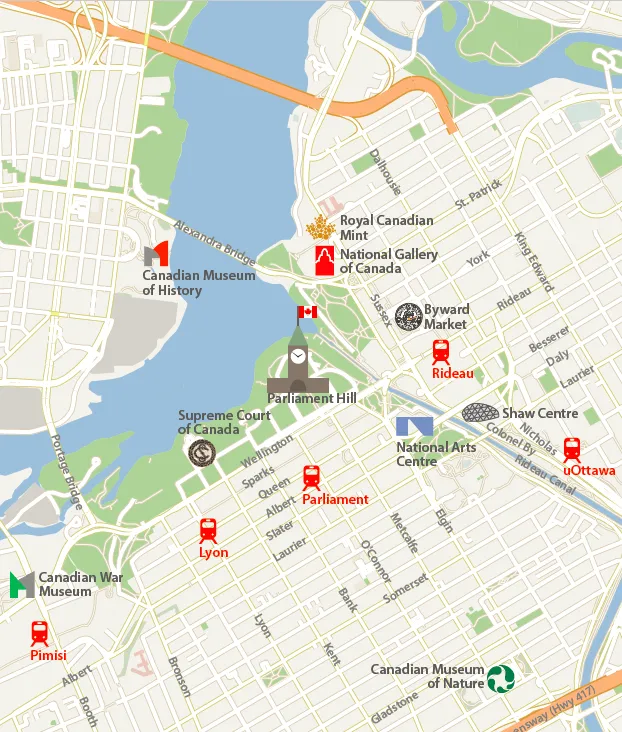 Additionally, ride-sharing services such as Uber and traditional taxi providers such as BlueLine Taxi operate throughout the region (dial +1 613 238 1111).
Conference Questions
If you have any questions or further inquiries, please kindly contact:
Email:

[email protected]
Privacy Disclaimer: This website and any affiliated third party do not collect your personal data, including but not limited to your IP address, location, e-mail address. As we do not employ cookies, trackers, or any other such methods, this website does not respond to browser Do Not Track settings.