The Shaw Centre
The Shaw Centre is Canada's Meeting Place and a magnificent convention venue that was recently ranked first in the world by the International Association of Congress Centres. Every year, the Centre attracts hundreds of thousands of affluent visitors and provides advertisers with countless opportunities to contact, influence, and interact with them while they are here. More information about the Shaw Centre can be found here.
History
The Shaw Centre is built on the site of the Old Congress Centre, historically one of the country's most successful convention centres. The massive makeover in 2011 tripled the hosting capacity and greatly increased the appeal to national and international convention, conference, and trade show planners. The Shaw Centre has hosted over 3,450 events since its inception in 2011.
Environmental considerations
The new facility uses regionally manufactured or repurposed materials to benefit the local economy and reduce pollution caused by transportation. VOC levels are minimal in finishing items such as carpets, millwork, and paints. To save energy, air is preheated as it enters the building in the winter. In addition, the facility employs low flow plumbing to reduce water consumption and the impact on water and sewage treatment plants. A cistern system has been installed to collect storm water and recycle it for toilet use and irrigation. A high reflective roof has been installed to reduce the 'heat island' effect, which raises the temperature in urban areas and has an influence on both climate and wildlife.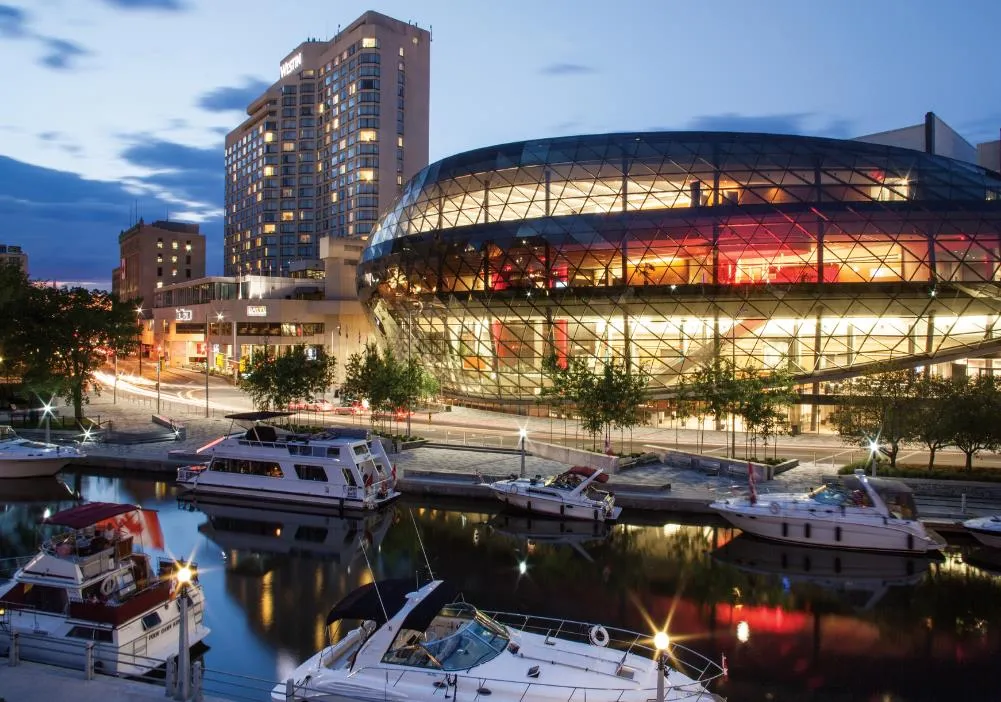 Conference Questions
If you have any questions or further inquiries, please kindly contact:
Email:

[email protected]
Privacy Disclaimer: This website and any affiliated third party do not collect your personal data, including but not limited to your IP address, location, e-mail address. As we do not employ cookies, trackers, or any other such methods, this website does not respond to browser Do Not Track settings.